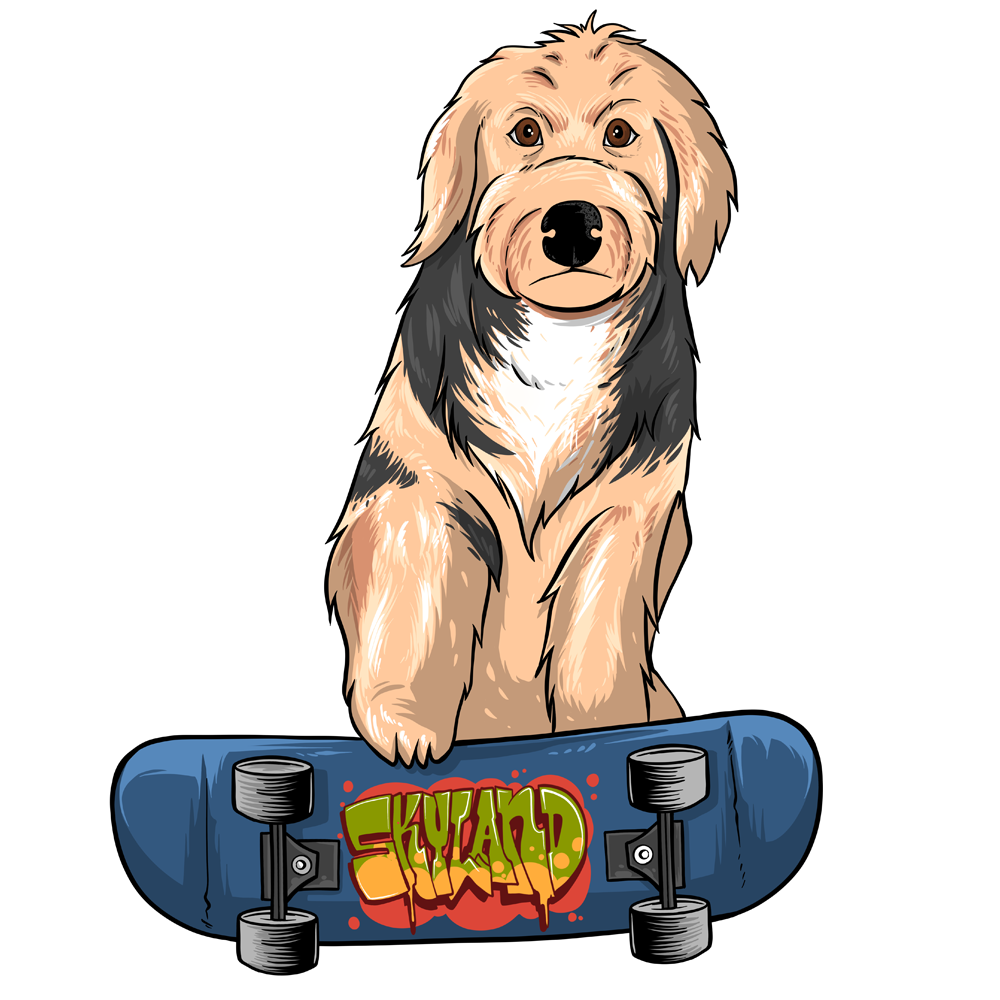 Skyland Skatewear is based on the life of a fun four legged Dutch dog named Skyler. He is often seen skating in his extraordinary world. The name of this magical Place? SKYLAND
You too are welcome to enter SKYLAND by using only a touch of your imagination. Let Skyler the dog accompany you while experiencing freedom, adventure, good times, and comfort. Our products are made of organic cotton and only recycled products, therefore completely guilt free. There's nothing left to keep you from skating beyond the ordinary.
Skyland believes in a more humane, ethical and ecological future.  Our hoodies & T-shirts are made from 100% organic cotton in combination with recycled plastic for the sake of a  circular economy. Our products are ecologically certified.  SKYLAND has respect for the environment as well as our customers.